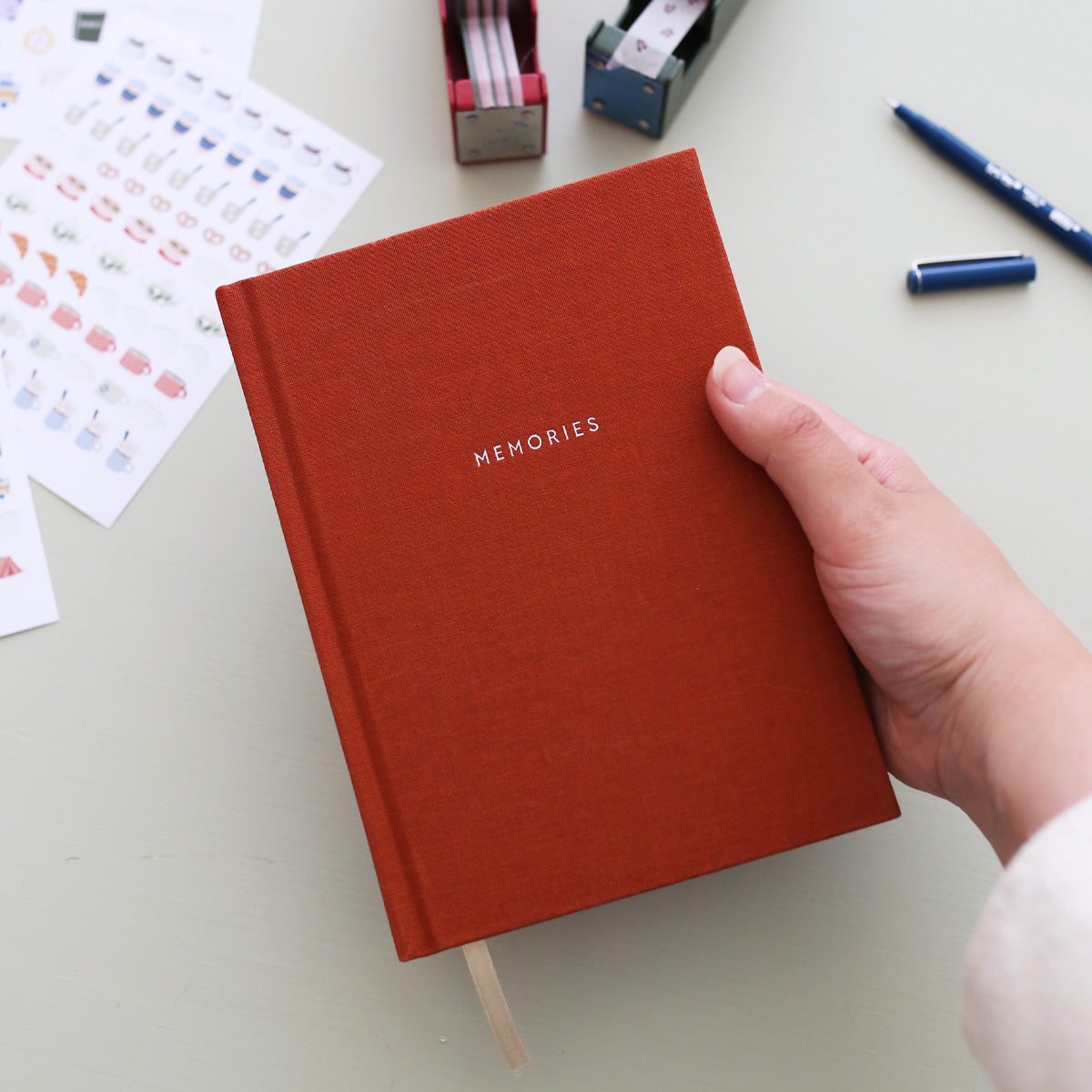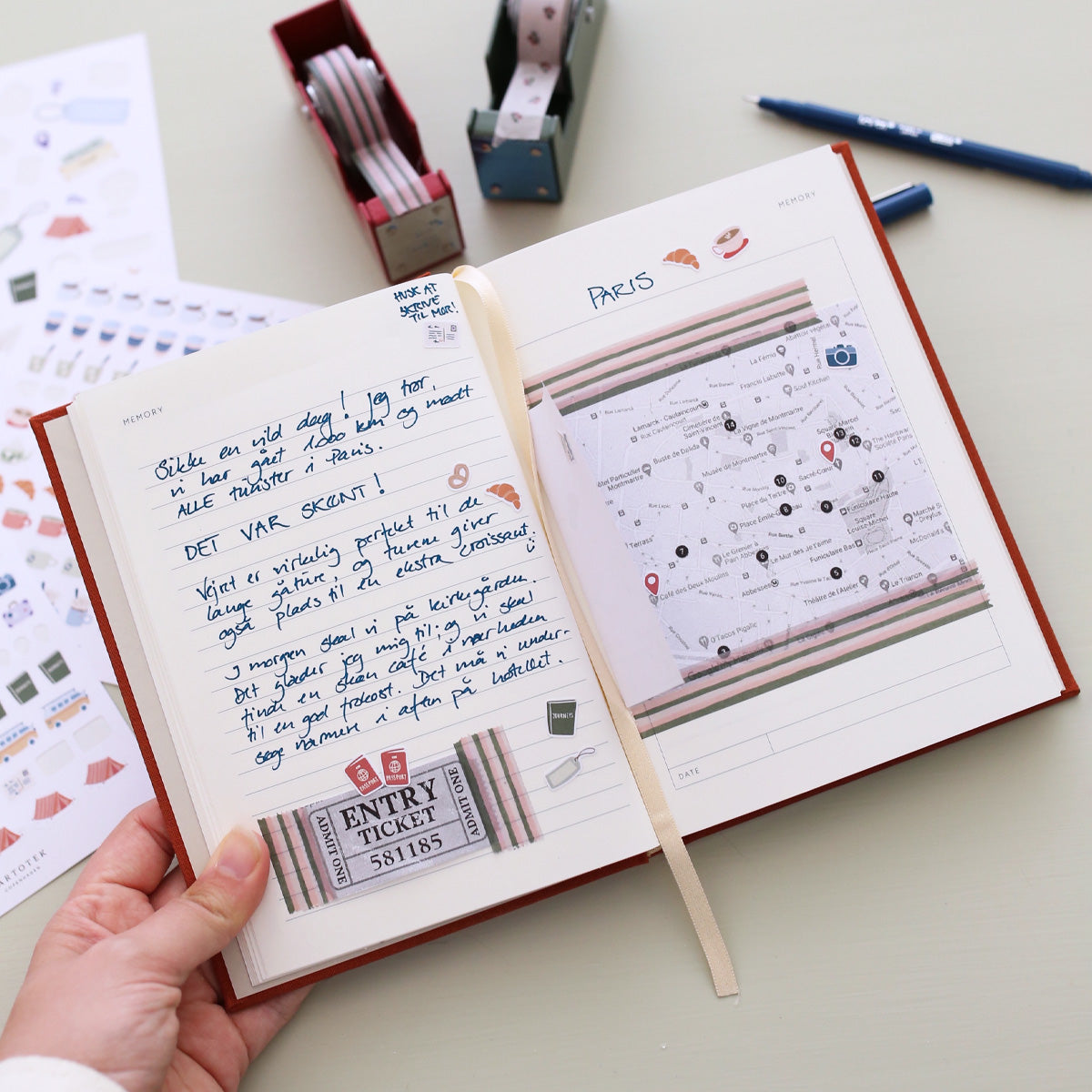 MEMORIES JOURNAL
Life is a collection of moments and some of them are worth holding onto. Keep your best memories safe with our Memories Journal for written and visual memories.
192 pages of guided space visual and written memories




Size: 13,5 x 18,5 cm




Cloth-bound in a beautiful brick red colour




Made in Europe with 100 gsm cream white Swedish paper inside 
The Memories Journal is part of our series of Guided Journals.
*Stickers are not included. You can find stickers here. 
DISCOVER THE STORY BEHIND OUR GUIDED JOURNALS
All guided journals are thoughtfully designed by Julie, psychologist and the founder of Kartotek Copenhagen.
As a psychologist, Julie understands the importance of mental well-being and believes in the power of journaling as a tool for self-discovery and mindfulness.
Each guided journal has a specific theme and is carefully crafted to incorporate prompts that encourage deep reflection, spark inspiration, and promote emotional well-being.
By combining her knowledge about mental health with a fine-tuned aesthetic sense, Julie has made a collection of guided journals that not only provide a space for creative expression but also serve as a therapeutic outlet. With each turn of the page, you are invited to explore your thoughts, emotions, and dreams, giving you a deeper understanding of yourself.
All our guided journals are cloth-bound and made in Europe with the finest Swedish paper, ensuring a premium and sustainable writing experience.